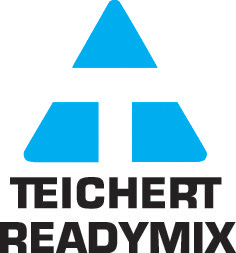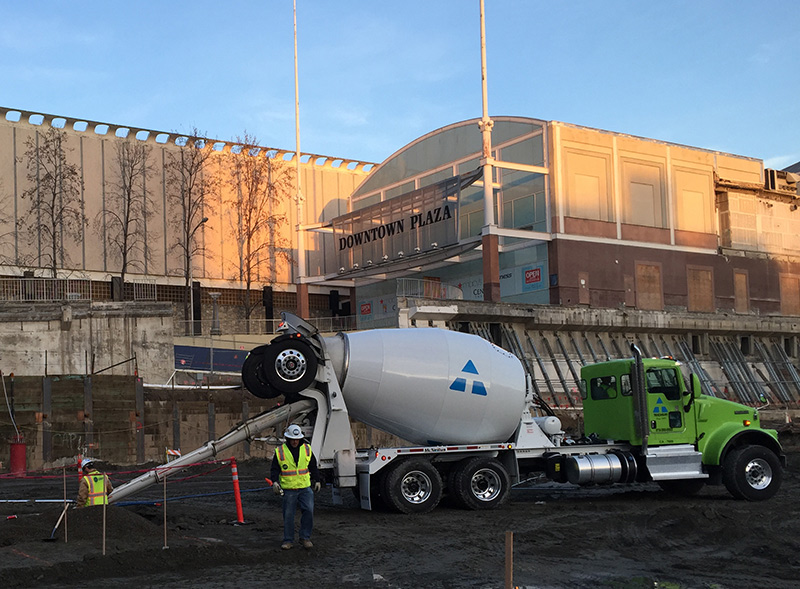 Teichert Readymix has been supplying readymixed concrete products to the Sacramento region for over 70 years. Many of the homes, buildings and highways in our community have been constructed on a solid foundation using Teichert Readymix concrete.
Concrete is a remarkable, versatile, and economical building material. It can take on nearly any shape when freshly mixed, resulting in a strong and durable product when hardened.
From home improvement to commercial high-rise building to our streets and highways, Teichert Readymix is the supplier of choice, providing the highest quality materials to meet or exceed your expectations.
Our concrete plants, equipment, and trucks are all modern and equipped with the latest available technology and meet National Ready Mix Concrete Association and CalTrans requirements.
To receive a quotation for your construction project please call our Sales Department 916-480-5535 or email readymixsales@teichert.com.
To place on order, please call our Central Dispatch at 916-386-6920. All orders are dispatched using the latest in readymix dispatch technology, including GPS truck tracking.
Teichert Readymix differentiates ourselves in the market through a strong customer focus, safely and efficiently delivering the best in market service and quality.
Teichert Readymix Contacts
Readymix Sales Department
readymixsales@teichert.com
916-480-5535
Central Dispatch
916-386-6920
To schedule your concrete delivery
Readymix Quality Assurance
916-386-6970
Teichert Readymix Plant Locations
Readymix Main Office
8811 Kiefer Road, Sacramento, CA 95826
916-438-8500 (office)
Perkins Plant
8609 Jackson Road, Sacramento, CA 95826
Roseville Plant
721 Berry Street, Roseville, CA 95678
Pleasant Grove Plant
7466 Pacific Avenue, Pleasant Grove, CA 95668
Winters Plant
27710 County Road 90, Winters, CA 95694
Click here to view all Teichert locations
Slab Calculator
To calculate the yards of concrete required for your order, enter the width, length, and thickness of your pour. Then click on the Calculate button. The slab calculator will give you measurements in feet and inches. The calculator will estimate** the number of cubic yards of concrete that will be required.
**This concrete calculator is only an approximate measurement. There are other factors that may impact the amount of concrete required. Teichert Readymix cannot be responsible for any shortage. Please verify the actual dimensions and depth.
Industry Links
Vendor Partners